Kirsten Blake
Director Integrated Financial Solutions
Xero Expert Trainer and Addon Integration Specialist
Kirsten has a proven history in business management and administration with experience across Corporate, SME and non-profit sectors. She has successfully managed teams to achieve excellent results. Kirsten's background in management, administration and organisation is extensive and includes;
Scientific research and publications
Events management
Project management for software development
General management for spoting facilities company
Operations and financial management for semi professional rugby club
Over the past eleven years Kirsten has played important operations and financial management roles in a variety of industries including; food and beverage, childcare, software development, sports services industries, and the not-for-profit sector. Her advanced skills in accounting software (front and back end), coupled with an in-depth understanding of bookkeeping and business management processes set her apart. Kirsten is adept at finding process inefficiencies and working out streamlined solutions to challenging problems. Her particular areas of speciality include accounting software, retail POS and inventory. Kirsten is a certified bookkeeper and registered with the Tax Professionals Board.
Underpinning Kirsten's comprehensive experience are extensive qualifications including; Bachelor of Science, Japanese (Lang), Adv. Diploma in Clinical Biochemistry Honours 1, Certificate IV in Business (Small Business Management), Certificate IV Bookkeeping and Accounting, Associate Diploma from the Australian Institute Company Directors.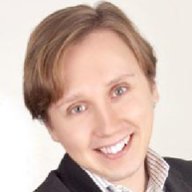 Nick Dorogavtsev
Director Сloud Integration
Nick opened his first company in 1999 and successfully aquired a string of prestigeous clients such as Volvo, BMW, Kamatsu and Kenworth Trucks. Since then Nick has continued to break new ground in software development and integrated cloud solutions. Nick has a history of being ahead of the pack.
Before starting his business career, Nick excelled academically. He was awareded a full scolorship to the Petroleum University in Russia where he achieved first class honours in Petroleum Engineering. Additionally Nick achieved his Masters in International Business from The University of Sydney.
Since then Nick has accumulated significant experience in international trade, governance, financial management and business administration. It is in these areas that Nick combined his talents for business efficiency improvement and software engineering to develop a range of innovative cloud based solutions.
Nick has developed winning cloud solutions that have streamlined operations and improved results for the companies concerned including: bookkeeping document processing system, hospitality industry supply optimisation tools, content management systems, integrating Google Apps with a number of cloud programs.
Nick is a multi-talented professional with expertise in both web development (cloud applications) and bookkeeping. You could say, that for a web development specialist, Nick makes an excellent bookkeeper. Leveraging off his passion for cloud integrations, Nick has spearheaded the development of one of the most streamlined bookkeeping processes available on the market today. He has completed the requisite BAS Skills set certification and is currently waiting for his TPB BAS Agent registration to be endorsed.
Nick has accumulated broad professional experience including Financial Controller roles in both the private and NGO sectors. Additionally Nick has many years of experience in business administration, IT project management and engineering management.
Get in touch
Take a moment to connect with us using the form below, or call us
directly on 1300 255 337
Mon. to Fri. 10 am - 4 pm