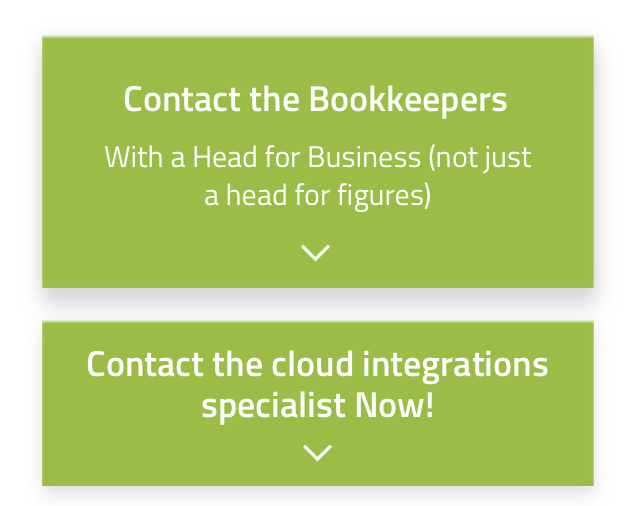 Let's Chat!
Tailoring the right solution for each business is what we are passionate about. Based on an initial chat with you, we'll be able to prepare a unique proposal for you and your business. We are based in Brisbane
Take a moment to connect with us using the form below, or call us directly on:
1300 255 337 (Mon. to Fri. 10 am - 4 pm):
Bang! You've been hit with a new job. Quite unexpected and nothing like the vocation you chose. You now have an autistic child. Congratulations, you are in for a wild ride. But guess what? The Australian Government has devised the National Disability Insurance Scheme. It's that programme you've heard about in the media. It's designed to fund many of the costs associated with disability. But how do you know what it covers? And how do you know what you need? First, consider what goals you want your child to achieve—let's call these your NDIS Goals—and then look at how the scheme can fund them.
Don't worry too much about the fact that the NDIS is huge, far-reaching and confusing. There will be people to help with choices—your Local Area Coordinator (LAC) or your support coordinator, for instance. NDIS may be helpful. If you choose independent plan managers, they will give you tips too. Large service providers you already access may have a practitioner of service design who could advise—and possibly advocate for your young person where necessary. Perhaps the support coordinators at large service providers will help too. It's that simple, really. You just have to ask.
Okay, so let's look at some NDIS goals.
Think about the goals that any child would make. There is no reason your desires for your autistic children can't be like those of their able siblings and peers. To work or to live independently might be the first goals that come to mind for older children. Speech therapy and occupational therapy may be the most important interventions for a small child. Whatever goals you make, whether they are short-term or long-term, they will come under one of the three primary funding categories: -
Core
Capital
Capacity Building
Your child may benefit from therapies and activities such as these: -
therapy around communication
cognitive learning
therapies that address movement and well-being, such as occupational therapy
community activities like Scouts, athletics, or computer club (the list is endless)
developing social skills and making friends
developing life skills with the view to eventual supported independent living.
Each of these activities, therapies or goals slots into a subcategory that falls within one of the three primary categories. For example,
Cognitive Learning and Speech Therapy come under 'Improved Daily Living',
Scouts, athletics or computer club would slot into 'Social, Community and Civic Participation'. (Don't forget, this list could include a multitude of activities your child is interested in.)
Both these sub-categories belong to 'Capacity Building' in your plan.
Examples of 'Capital' funding would be Home Modifications or Assistive Technology.
Other supports such as Social, Economic and Community Participation would fall under 'Core' funding.
This Core funding is the most flexible. You can move some money from Core to one or other of the primary categories if you need it there.
You will find all this information in the NDIS Price Guide 2020-2021. Download it here
You can use the price guide to help you understand what you're entitled to and to make decisions about the services you need.
Each subcategory is allocated a number between 01 and 15 in the price guide. This will make it easier for you to keep track of services. And remember that everything you desire for your child must always relate to the disability. This is what Reasonable and Necessary means.
Okay, now you know the score, I need to tell you it doesn't stop there. With your encouragement and the input of your children's therapists and support workers, the kids will achieve some of those goals you made. Then, the plan will need to be reviewed. In fact, a review should occur annually–or biennially if the child achieves minimal progress accomplishing goals. A review could also occur sooner under extraordinary circumstances. This year's transition to 1:1 participant/support worker ratio because of COVID-19 is an example of such circumstances. Many people ran out of their original plan funding much sooner because service providers' fees tripled. You might also undertake a plan review sooner when the child realises significant goals earlier than expected. You don't have to wait until a designated review date to prepare for a new plan.
Note the participant's achievements—particularly if he/she is achieving goals much sooner than expected. You can begin planning for the review well in advance.
Why should I be goal specific?
You should be goal specific early to ensure better outcomes later. It's as simple as that. If you don't set goals, you won't be the recipient of funding that will ensure a happier and more productive life for your child.
What's Choice and Control?
You've probably heard about Choice and Control. This is NDIS terminology for maintaining freedom and flexibility
over services you purchase,
who provides them,
and how much you pay for them.
Making goals is the first way to exercise that choice and control. You will want to choose what is right for your child and control how and when those services are delivered. Don't be concerned if you set your child's goals too high to begin with. You can always pull back to a comfortable pace if needed. You will have made more progress with goals set too high, than if you hadn't set goals at all. It's when you don't make goals that your child's progress is thwarted and funding not provided.
What Do Goals Look Like?
You can establish short term goals. For example, for a young adult, you might want your participant to:-
Develop decision making, planning and independence in everyday life.
How can this be achieved? The participant can actively engage with his support workers and together they can seek out opportunities to practice decision making.
I know a young man who has taken this too far by forbidding his support workers to shop with him. This way he can purchase six cakes of chocolate instead of two or three. He confidently uses self-service check-outs – or if there is an attractive young lady on a regular check-out he may use her lane in order to talk to her about how cool motorcycles are. I think it's fair to say he has achieved one aspect of his short-term goal.
How about a medium to long-term goal?
This young man needs to enhance his vocational skills to develop employment options for the future.
He was accepted to work from 9.30 am to 2.00 pm once a week at a packing facility. This workplace offers the opportunity for him to learn various skills.
A longer-term goal:-
could be that this participant finds permanent part-time work in the same or a similar facility with support until he can work independently. The support doesn't need to be terminated cold turkey. He can be weaned off it as he matures and his skills increase.
And what about for a child?
Short-term goal: -
Improve self-regulation and formulate appropriate responses.
Any number of clinicians can help with this one, speech pathologist, occupational therapist, and even a psychotherapist for older kiddies.
Long-term goal: -
Developing reciprocal communication.
In whatever way a child communicates, (whether it is with a device, Key Word Sign, or speech) it may take years to achieve meaningful conversation. It will require the input of a Speech Pathologist and support from all significant adults in the child's life. For some, an electronic device may prove useful too.
These examples give some idea of the importance of creating broad goals. The above short-term goal could mean 'self-regulation with regard to behaviour at home' or 'self-regulation with regard to responding to bullying in the school yard' or 'minimising time with preferred activities and responding appropriately when asked to return to a required task.'