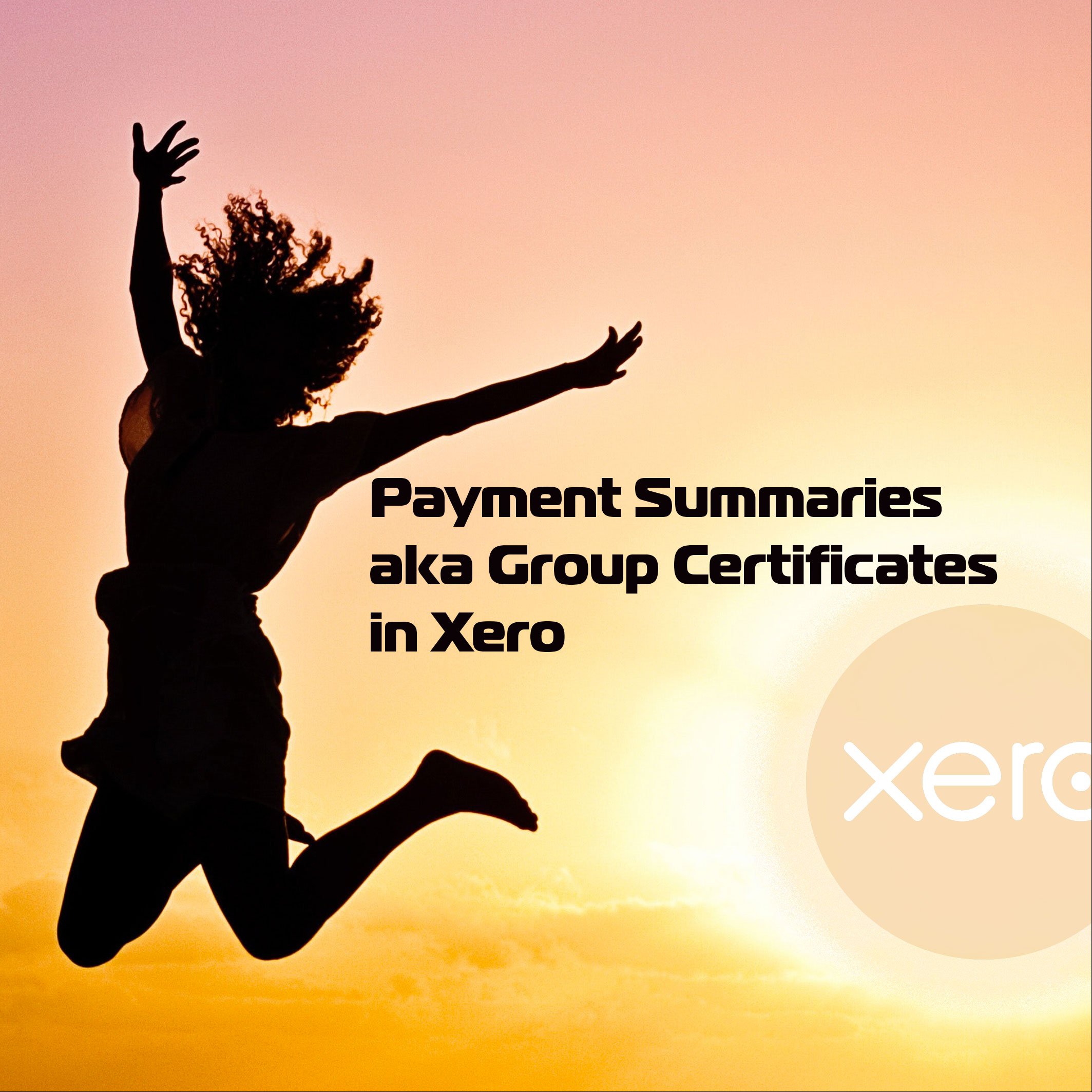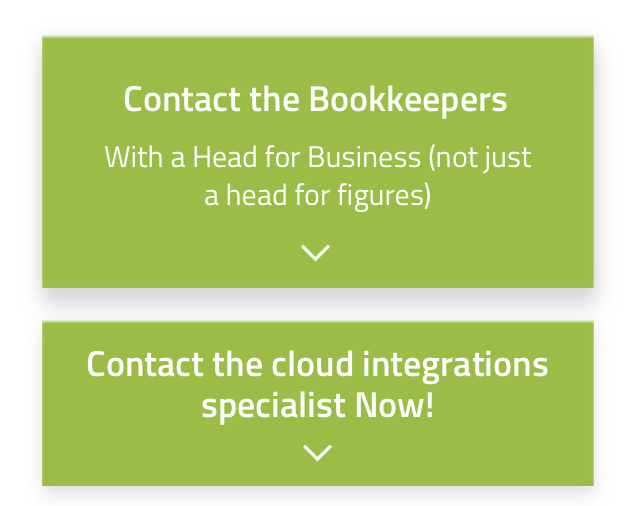 Let's Chat!
Tailoring the right solution for each business is what we are passionate about. Based on an initial chat with you, we'll be able to prepare a unique proposal for you and your business. We are based in Brisbane
Take a moment to connect with us using the form below, or call us directly on:
1300 255 337 (Mon. to Fri. 10 am - 4 pm):
One of the end of year obligations for employers is to ensure payment summaries are provided to staff by 14th July each year.
Printing and or lodging payment summaries is simple in Xero.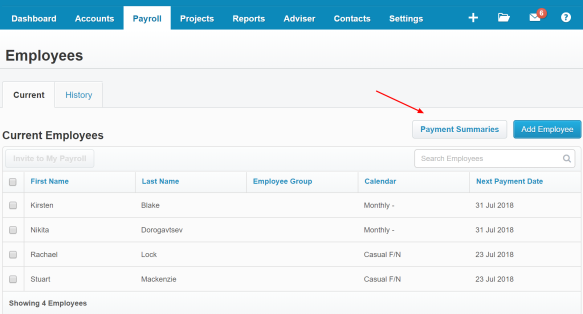 Go to payroll drop down menu
Click on employees
Click on payment summaries
Confirm your company contact details are correct (Nb. You must have entered an ABN and phone number in the Organisation settings
Click on the drop down box to select the correct financial year end
Select the employees you wish to review/publish
Review allowances, work place giving, deductions and RESC
Once published you will see a "tick" in the status column. Your options are to a) email to employee (you must have their permission in writing to send their PS electronically b) unpublish
Once all employees are published you will then have the option of "filing the complete PSAR (Payment Summary Annual Report) with the ATO"
Once filed you will see a lodgement status in the top right hand corner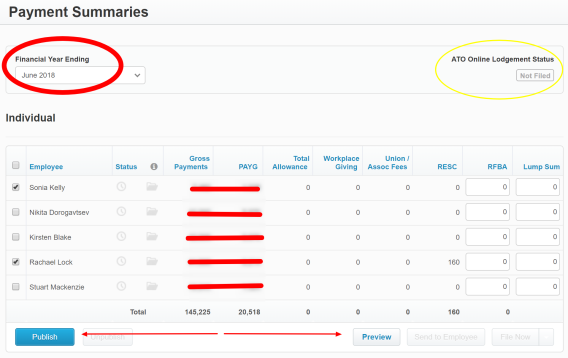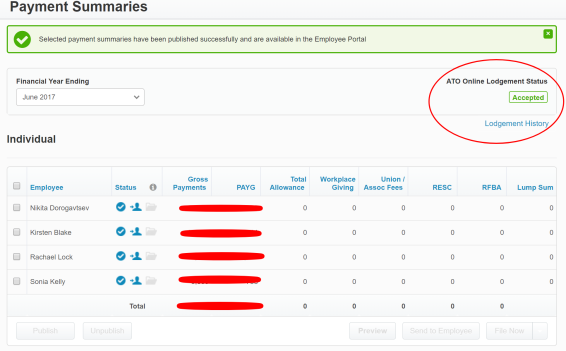 IMPORTANT: We strongly recommend that before you send anything to your employees or the ATO, you or your bookkeeper does a full payroll audit to make sure everything is correct.
The aVers Bookkeeping Team can do this audit for you. Our service includes:
Check to ensure all payruns for the FY have been processed
Check all required employee information is fully completed in Xero
Check Salary sacrifice, Allowances, Child support, terminations and ETP's.
Reconcile the general ledger wage related expense and liability accounts
Review the PAYG liability balance against the ATO lodgements
Reconcile the superannuation expense and super liability accounts
If you process your own payroll, please ensure all pay runs are processed by the 30th of June.
NB: Our Industry Body has impressed upon us the requirement to get written authorisation from all employees, to be able to send payment summaries to them electronically (via email).
If you want to distribute payment summaries via email, we suggest you email each of your employees the following paragraph:
It is a requirement by law that we get written authorisation from you to be able to send your payment summary to you via email. If you are happy for this to occur please reply 'yes' to this email. If you would prefer we send your payment summary by post please reply 'post' and confirm your current mailing address.
Foreign residents: The laws concerning the employment of foreign residents on 417 visas have changed. If you do have any employees on these visas please let us know so we can best advise you. Processing of these requirements will also incur an additional hourly charge.
NB: Single touch payroll will abrogate the responsibility of providing payment summaries to employees. For more information: Single Touch Payroll (STP) for Employers.
Other related articles: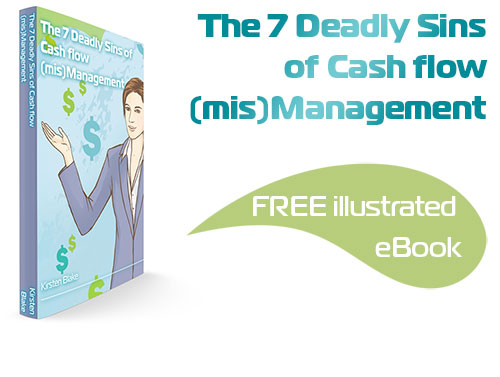 Subscribe by email and instantly get FREE Illustrated eBook. Adequate 'positive' cash flow is essential for the survival of any business, yet this is something that over 50% of small business owners struggle to manage.