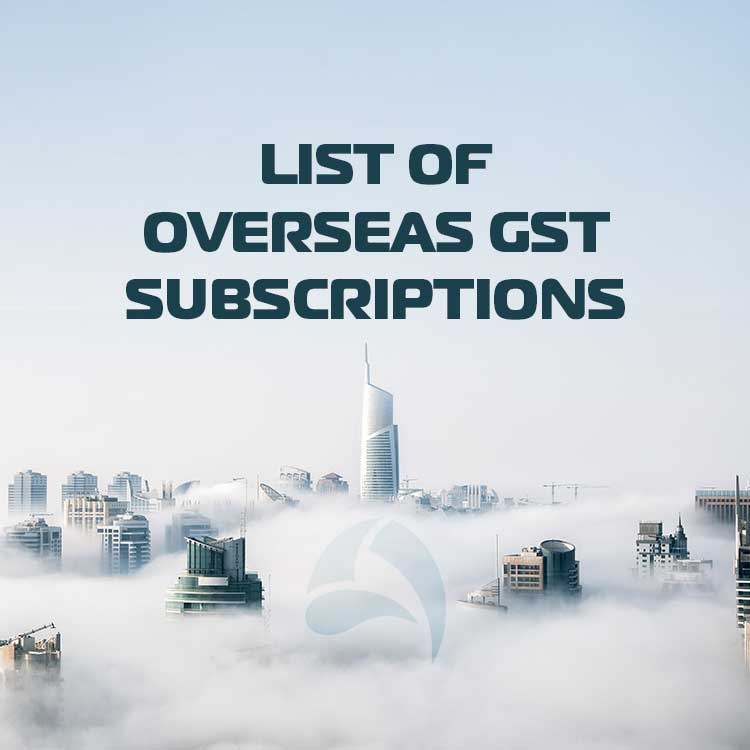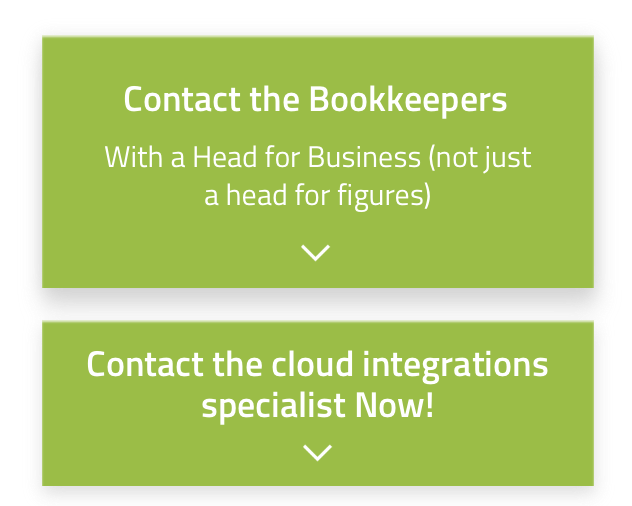 Let's Chat!
Tailoring the right solution for each business is what we are passionate about. Based on an initial chat with you, we'll be able to prepare a unique proposal for you and your business. We are based in Brisbane
Take a moment to connect with us using the form below, or call us directly on:
1300 255 337 (Mon. to Fri. 10 am - 4 pm):
With the introduction of the new rules to GST on Digital Subscriptions, Goods and Services supplied to Australia, it is very important not to miss the GST and claim it correctly. Not all suppliers are registered for GST in Australia. Our team has put together a table that we are trying to update regularly, to identify GST registered Subscriptions, Digital Products, Digital Services.
Supplier Name
Currency
ABN
GST
ActiveCampaign, LLC
USD
62624286559
Registered from 01 Jul 2018
YES
Adobe / Adobe Systems Pty Ltd, Ireland
AUD
18586921900
Registered from 26 Sep 2005
YES
Adobe Systems Software Ireland Ltd.
USD
NO
Advanced Education Methodologies Pty Ltd / magneticmemorymethod.com
USD
56208532125
Registered from 01 Jul 2017
YES
AfterPay Pty Ltd
AUD
15169342947
Registered from 02 May 2014
YES
Agile CRM
USD
NO
Akismet.com
AUD
NO
Amazon Commercial Services Pty Ltd / amazon.com / audible.com / AWS
AUD
30616935623
Registered from 01 May 2017
YES
amazon.com / audible.com / AWS
USD
NO
Apple Inc.
USD
NO
Apple Music / iTunes / App Store / Apple Pty Ltd
AUD
46002510054
Registered from 01 Jul 2000
YES
Australian Institute of Training and Development
AUD
52008516701
Registered from 01 Jul 2000
YES
Avangate / movavi, Netherlands
EUR
68994671879
Registered from 14 Feb 2014
YES
AWeber
USD
NO
Bee Pro
USD
NO
BigCommerce Pty Ltd / BigCommerce.com
AUD
70107422631
Registered from 01 Jan 2004
YES
Blurb Inc. / Blurb.com
AUD
38703099031
Cancelled from 31 Mar 2022
NO
Bookeo
AUD
46126178596
Registered from 01 Jul 2007
YES
Bump it [percentage plus holdings pty ltd]
AUD
45113529178
Registered from 01 Oct 2016
YES
Calendly LLC
USD
NO
Campaign Monitor Pty Ltd
AUD
42094533445
Registered from 01 Jul 2004
YES
Canva Pty Ltd
USD
80158929938
Registered from 01 Jul 2012
YES
CapsuleCRM (Zestia Ltd UK)
USD
NO
Chemistry Communications - Glasgow
EUR
NO
Cleverbridge (Parallels), Germany
Euro
NO
Cleverbridge.Net (GST on invoice but no ABN shown)
AUD
NO
CrazyDomains.Com / Dreamscape Networks International Pte Ltd
AUD
95851604390
Registered from 01 Jun 2020
YES
Deputy [Deputec Pty Ltd]
AUD
91133632327
Registered from 03 Nov 2008
YES
Designrr
USD
NO
Digital River
USD
83053310056
Registered from 01 Apr 2006
Yes
DocuSign San Fransisco
AUD
27308800598
Registered from 01 Apr 2015
YES
Dropbox Australia Pty Ltd / Dropbox.com
AUD
75168008240
Registered from 12 Feb 2014
YES
Ebay Australia and New Zealand Pty Limited (Merchant Fees Only)
AUD
22086288888
Registered from 01 Jul 2000
YES
eFax / J2 Global ANZ Limited
AUD
68862858673
Registered from 01 Jan 2013
YES
Employsure Pty Ltd
AUD
40145676026
Registered from 15 Feb 2011
YES
Envato Pty Ltd - depends on re-seller (only JenyaMuzic)
USD
11119159741
Registered from 06 Apr 2006
YES
ESET Software Australia Pty Ltd / ESET NOD32
AUD
73164883774
Registered from 18 Jul 2013
YES
Evanto Elements Pty Ltd
USD
87613824258
Registered from 22 Jul 2016
YES
Evernote, Zurich
CHF
NO
Facebook Ireland Limited
AUD
14377159059
Active from 01 Jul 2018
YES
Fiverr
USD
NO
Flywheel
USD
NO
Frame.io
USD
NO
GitHub
AUD
82830070708
Not currently registered for GST
NO
Godaddy Online Services Australia Pty Limited / Domain Hosting AZ
AUD
38604834237
Registered from 18 Mar 2015
YES
Google Australia Pty Limited / G Suite / AdWords / Google Ads
AUD
33102417032
Registered from 04 Oct 2002
YES
GoPro Inc.
AUD
NO
GoPro Plus
AUD
NO
Gravity Forms / Rocketgenius, Inc.
USD
NO
Gum Tree AU Pty Ltd
AUD
69150035975
Not currently registered for GST
YES
GumTree AU Pty Ltd, up untill 1/7/17
AUD
33616996840
Registered from 01 Jul 2017
YES
HootSuite
AUD
79159564904
Registered from 24 Jul 2012
YES
Hostgator, registered for GST but not suppliing ABN therefore NOT claimable
USD
NO
HubDoc Pty Limited
AUD
97615649244
Not currently registered for GST
NO
iHerb.com / iHerb, LLC
AUD
NO
indeed Singapore Operations (Pte) Ltd, Singapore
AUD
NO
Insightly Inc. / Insightly CRM
USD
NO
Instapage Inc.
AUD
NO
Instapage Inc.
USD
NO
Intuit Singapore Pte. Limited / QBO / QuickBooks Online
AUD
72161157953
Not currently registered for GST
NO
Iridesco, LLC aka GetHarvest.com
USD
NO
Jeal
AUD
26060385382
Registered from 01 Jul 2000
YES
JotForm Inc.
USD
NO
Kaspersky Lab Australia And New Zealand Pty Ltd
AUD
11133666841
Registered from 10 Oct 2008
YES
Kounta Pty Ltd
AUD
38160947384
Registered from 01 Nov 2012
YES
Later.com
USD
NO
Leadfeeder
EUR
NO
LinkedIn.com / Linkedin Singapore Pte. Ltd.
AUD
73615253408
Registered from 01 Jan 2017
YES
LiveChat, Inc.
USD
NO
LivePlan
USD
NO
Lucid Software Inc
USD
NO
LYNDA.COM AUS Pty Ltd
AUD
67159565223
Not currently registered for GST
NO
MailChimp / The Rocket Science Group, LLC
USD
NO
MailerLite
USD
NO
MasterClass, America
AUD
NO
McAfee Ireland Limited
AUD
83234695845
Registered from 01 Jul 2017
YES
MerchantWords, LLC
USD
NO
Micro Wang Ltd (NZ)
NZD
NO
Microsoft Online, Inc / Bing
AUD
34091562540
Registered from 01 Oct 2011
YES
Microsoft Regional Sales Corporation / Office 365
AUD
59547297213
Registered from 01 Sep 2004
YES
Monday.com
AUD
NO
Nearmap Australia Pty Ltd
AUD
16120677250
Registered from 17 Jul 2006
YES
Netflix International BV, registered for GST but not suppliing ABN therefore NOT claimable
AUD
NO
Neto
AUD
62 608 228 682 "16120677250
Registered from 17 Jul 2006"
YES
Norton AntiVirus / GeoTrust / Symantec (Australia) Pty Ltd
AUD
59085397100
Registered from 01 Jul 2000
YES
ONTRAPORT INC
USD
NO
Paddle, U.K
GBP
NO
PandaDoc
USD
NO
Pipedrive OU
USD
NO
Podium Corporation Inc.
USD
NO
Proposify / Pitch Perfect Software Inc
USD
NO
ProWritingAid.Com
USD
NO
Quotient
NZD
NO
Rackspace International GmBH
AUD
25182611322
Registered from 07 Nov 2012
YES
Revit, Ireland
AUD
NO
Shootproof LLC, Atlanta USA
AUD
NO
Shopify Inc.
USD
67608159860
Registered from 01 Jul 2018
YES
Shutterstock Australia Pty Ltd
AUD
18623384341
Registered from 13 Dec 2017
YES
Shutterstock Netherlands, BV
EUR
NO
Simpro Software Pty Ltd
AUD
31121998945
Registered from 02 Oct 2006
YES
Skrapp.io
USD
NO
Slack Technologies Inc, San Francisco, USA
USD
NO
SmartrMail PTY. LTD.
AUD
21610803855
Registered from 01 Mar 2017
YES
Snov.io
AUD
68994671879
Registered from 14 Feb 2014
YES
Spotify Australia PTY LTD
AUD
70154200941
Registered from 01 Jan 2012
YES
Square AU Pty Ltd
AUD
38167106176
Registered from 16 Dec 2013
YES
Squarespace Inc, New York, charging GST but not providing ABN, so not claimable
USD
NO
Stripe Payments Australia Pty Ltd / Stripe.com (merchant fees only)
AUD
66160180343
Registered from 03 Sep 2012
YES
SurveyMonkey
AUD
56168420013
Registered from 06 Mar 2014
YES
Tanda (EPI Capital Pty Ltd)
AUD
61158472943
Registered from 01 Jan 2013
YES
Teachable.com
USD
NO
TechSmith Corporation / Snagit / Camtasia
USD
NO
The Exceptional Health Company
NZD
NO
Think Smart
AUD
75134984679
Registered from 20 Jan 2009
YES
Truity Psychometrics LLC
USD
NO
TSheets / TSHEETS.COM LLC
AUD
16605847907
Not currently registered for GST
YES
Typeform, Barcelona
EUR
NO
Unleashed Software Pty. Ltd.
AUD
92160389579
Registered from 19 Sep 2012
YES
Upwork Inc.
USD
NO
Vend LTD
AUD
NO
VentraIP
AUD
91137543018
Registered from 01 Jul 2009
YES
VIMEO, Inc., registered for GST but not suppliing ABN therefore NOT claimable
AUD
NO
Vistaprint B.V
AUD
27304501194
Registered from 01 Jun 2010
YES
Web Active Corporation Pty Ltd / eWay
AUD
32086209403
Registered from 01 Jul 2000
YES
Wix.com, Inc
USD
NO
Xero Australia Pty Ltd
AUD
89124215247
Registered from 01 Jul 2008
YES
Zapier Inc.
AUD
NO
Zoho Corporation Pte Ltd
AUD
52677875186
Registered from 01 Apr 2018
YES
Zoom Video Communications Inc
AUD
NO
Zotero
USD
NO

If you found this page useful, please link to it from your website, it will allow this page to raise in google, so it can help more people. Thank you for your help.

Please, write in the comments if we are missing any of the suppliers.
How to Claim GST from Overseas Suppliers and Service Providers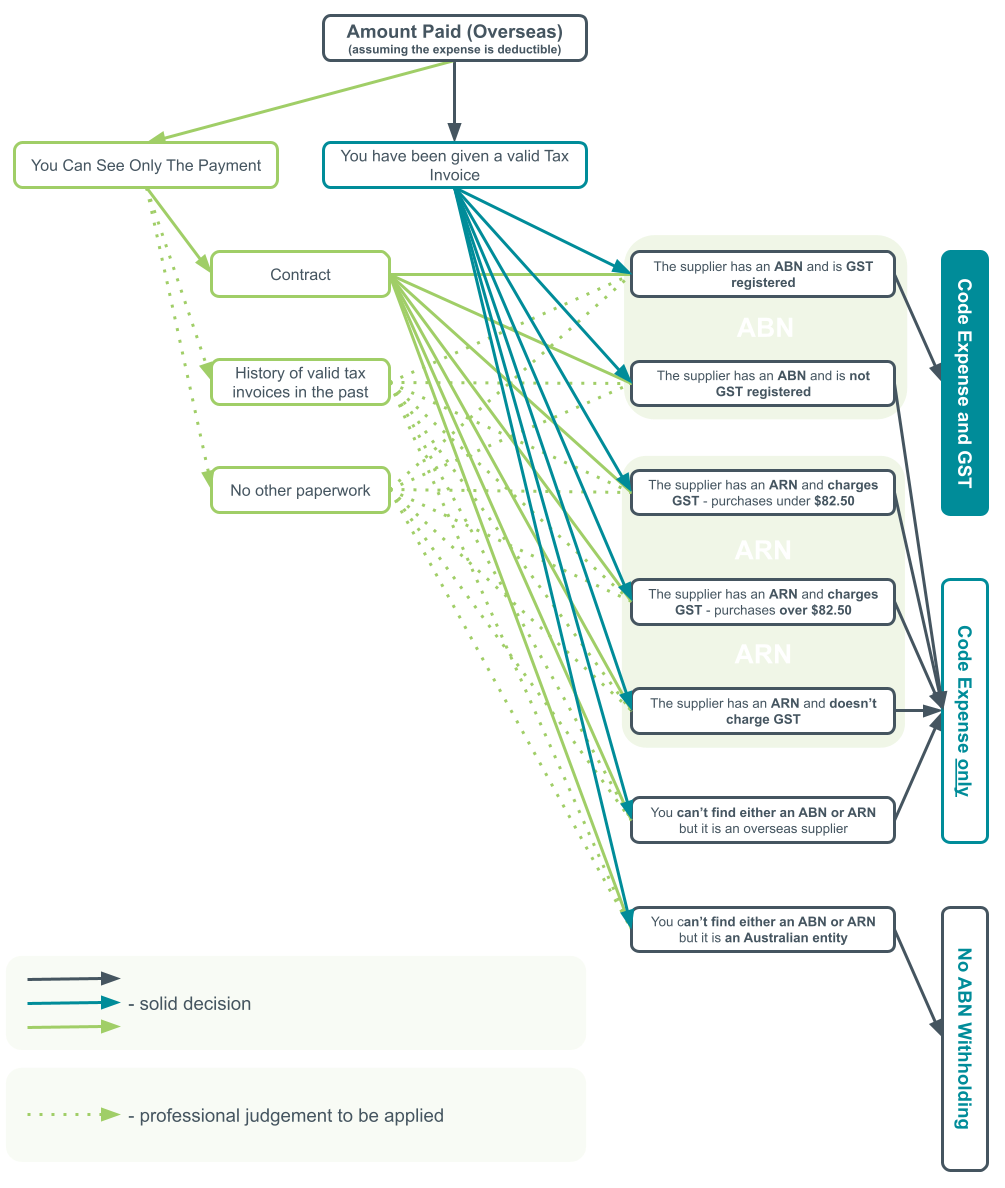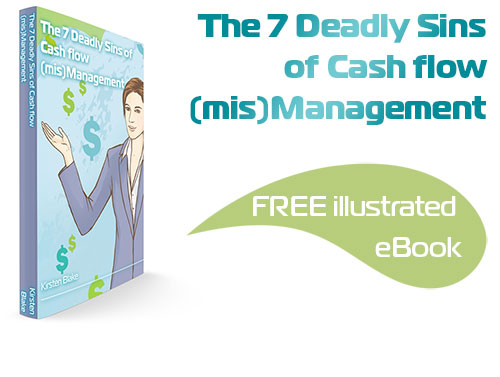 Subscribe by email and instantly get FREE Illustrated eBook. Adequate 'positive' cash flow is essential for the survival of any business, yet this is something that over 50% of small business owners struggle to manage.